BUSINESS LINES
ETCHING ANODIZING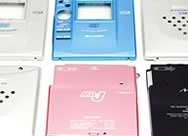 METAL PARTS THAT PROCESSED BY SAND BLASTING OFTEN EXPERIENCES gMATCHING ERRORhCAUSED BY TRANSFORMATION OF THE SHAPE, DUE TO PRESSURE OF SAND BLASTING. OUR NEW TECHNOLOGY gCHEMICAL ECTHING SURFACE PROCESSINGh PREVENTS THE SAME PROBLEM FROM HAPPENING AND PROVIDE THE BETTER RESULT WITH A LOWER COST.
RAINBOW V/M ON PLASTICS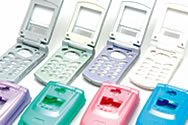 ONE OF METHOD OF SURFACE COATING gRAINBOW METALIZINGh PROVIDES g3D ALIKE DESIGNh ON A SURFACE OF PRODUCTS WITH COORDINATION OF COLORS. THOUGH THE PRODUCTS ARE THIN AND LIGHT, g3D ALIKE DESIGNh IS STILL POSSIBLE WITH THIS TECHNOLOGY.